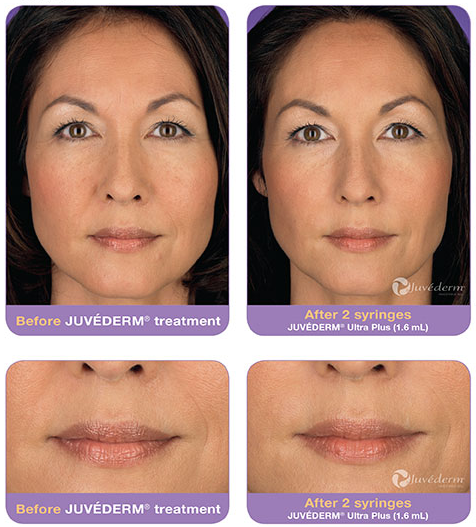 Gorgeous, full lips can add beauty and youth to your appearance. But when cosmetic treatment goes too far – it can be a nightmare. You want people to notice you for your glowing smile instead of "duck lips."
If you weren't born with naturally fuller lips, or they have lost volume over the years – that's ok. Having the right provider for your lip augmentation procedure is essential, because the process is a work of art.
Not only does the specific procedure impact your results, but so does your natural facial contour. Trying to force something that isn't right for your specific needs can give you the "duck lips" that you've been dreading. You also don't want to go to the other extreme of filling the lips so much that you have what is often referred to as "trout mouth."
Beautiful Lip Injections Do Exist
Although the media is great at publicizing women with horrible lip augmentation or filler treatments, you seldom see them talking about the ones that look great. Why? Because their treatment was done correctly! It's important to not just treat one area of your face. The various zones around your smile and throughout different parts of your lips impact which steps are most appropriate to take – giving you the natural looking results that you desire.
Women often lose volume throughout their lips as they age, making them appear very thin. It's no wonder why so many women are now having lip injectable procedures and augmentation performed. Just remember: one size does not fit all.
You need a trusted provider who can show you how various types of injectables or similar procedures can help you attain the overall results that you really want. Performing the wrong type of procedure or injection on the wrong part of the mouth can cause embarrassment rather than boost your self-confidence.
Choosing the wrong treatment or the wrong cosmetic center can be the deciding factor in what the future of your lips look like. It's best to do your research!
Combining Art and Science
At Southwest Plastic Surgery, we combine art and science together to create your specific lip augmentation or filler process. With a variety of injectables available, we are able to select ones that are most appropriate for adding volume, lifting the corners of your mouth, treating that gummy smile – and avoiding the "duck" look that just tells everyone else you've had something done. We've helped thousands of women just like you enjoy added confidence and beauty through minimally invasive lip procedures.
The types of injectables that we provide can help you enhance the contour of your lips for smoother, crease-free smiles and a youthful volume that may have diminished over the years. Dermal fillers like Restylane and Juvederm are just a couple of options available that provide benefits over more conventional types of surgery.
Call our office today to schedule a consultation with our cosmetic and facial aesthetic specialists to see which option is best for your smile's needs!
You can make an appointment with one of our experts at Southwest Plastic Surgery by calling (915) 590-7900 or by filling out our online contact form.