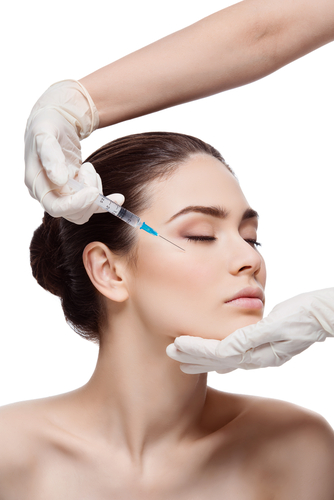 When it comes to enhancing the youthful look of your face, chemodenervation – the temporary paralysis of facial muscles –  is the number one procedure requested in the United States. After motion-limiting BOTOX® Cosmetic treatment, the second-most popular option is a dermal filler injection, to add sculpted volume beneath the surface of the skin.
Recently, a study was performed by Dr. Ismail Kucuker in Samsun, Turkey to find out whether BOTOX® Cosmetic injections prolonged the results of dermal fillers and the answer was an exciting yes!  
Understanding The Benefits of Dermal Fillers
When patients place their appearance and self-confidence in the hands of a skilled plastic surgeon, many find they want an added safety-net, just in case the results aren't quite what they had in mind. For that reason, hyaluronic acid (HA) dermal fillers are the most popular choice for adding volume to a sagging, aged appearance.  
HA fillers dissipate over time, which may not sound like a good thing, until you consider that the result can be easily reversed, should you be dissatisfied with the outcome. If the look you've achieved isn't quite what you had in mind, a simple injection of hyaluronidase can dissipate the filler, reducing the volume and result. Because HA fillers are reversible and last as long as 1-2 years before retreatment is needed, they're often the preferred, economical choice for both patients and cosmetic doctors.  
How BOTOX® Cosmetic Helps Your Enhancement Last Longer
Simply, it was found that constant motion and movement of the skin encourages the natural breakdown of dermal fillers. If the movement of the face is strategically limited with BOTOX® Cosmetic, then the dermal fillers will not dissipate as quickly and their effects can be significantly extended.  
Results showed that with BOTOX® Cosmetic, dermal filler degradation could be decreased by 42% and 50% greater filler volume remained. That's definitely good news for your extending your youthful enhancement and your cosmetic budget.  
How Can You Benefit From Combination Cosmetic Injections?
Combination treatments are commonly used already. Many patients and cosmetic surgeons find that BOTOX® Cosmetic prolongs the enhanced effect when compared to using dermal fillers, alone. Because your face is dynamic and constantly in motion, it's understandable that dermal fillers break down and reabsorb more quickly than areas with less motion, such as the breast or buttocks.  
While the study is promising, not all areas of the face can potentially benefit from combination cosmetic injections. While you might enjoy a fuller lip area, lack of lip movement resulting from BOTOX® Cosmetic injections wouldn't be appealing. Areas where temporary paralysis aren't desirable won't benefit from dual cosmetic injections. Instead, cosmetic issues such as crow's feet or forehead wrinkles would most profit from muscle-limiting, volumizing combination injections.
If You're Considering Refreshing Enhancements…
…it's important to consult with a skilled cosmetic doctor who stays up-to-date on the latest advancements in cosmetic techniques and approaches. You'll find that the surgeons at Southwest Plastic Surgery do just that, providing superior results for patients just like you. If you're interested in learning about which cosmetic options would benefit you most, call today to speak to one of our specialist, and then come see us at our El Paso office!
To learn about BOTOX® Cosmetic and your options, you may schedule an appointment with one of our specialists. You can contact us by calling (915) 590-7900 or by filling out our online contact form.