How can you be sure that you're choosing the anti-aging products that are right for you and your skin? A lot of it will depend on your age, your specific skin needs, and the skin care process that you're using at home.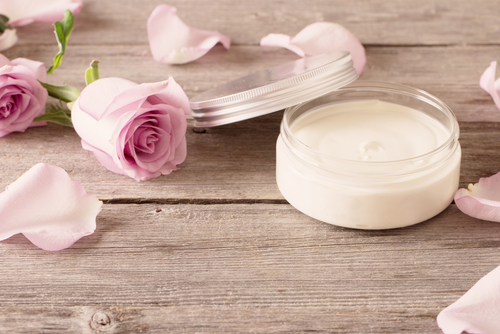 Starting With the Right Foundation
For starters, you need to keep your skin hydrated. Keeping your skin moist isn't just for people who are older. A good moisturizer should be used each day to keep your skin smooth and even.
Exfoliate regularly. Over time, dead skin cells build up and leave your face looking dull or dry. A gentle daily or weekly exfoliate cream can buff away the dry areas so that fresher, more polished skin is visible.
Don't forget to protect your skin each day from the sun and other environmental factors. Talk with your physician or dermatologist about appropriate protection to avoid sun spots or damage that can accumulate from daily exposure.
Consider Your Age
As you age, your skin changes. It can happen gradually, but it does for just about everyone. The anti-aging products that you use should evolve as well, because your skin will change over time. What you used in your 30s may not be right for when you're 45.
If you're still in your 20s or 30s, focus on retinol, vitamin E and antioxidants. These keep your skin tone smoother for as long as possible, promoting healthy cells and reducing breakouts. Vitamin C is good as well!
40-somethings should continue using retinol, but may be starting to see their skin drying more than it used to. It's a good idea to implement the use of products containing peptides, derides, and humectants. Avoid drying products as they can irritate your skin.
Once you've reached your 50s or 60s, antioxidants are your best friend. Continue using peptides, and shift to retinol paired with a quality SPF product for daily use.
More Isn't Always Better
One of the most common mistakes people make with anti-aging products is to use an excess of product. More does not always mean better. It's not uncommon to see women with irritation or swelling due to excessive collagen or elastin breakdown due to overuse of product. Less is more.
We feel the same way when it comes to the in-office procedures offered at Southwest Plastic Surgery. If you're seeing us for a chemical peel or microdermabrasion visit, you can see great results – but don't book them too frequently. Otherwise you'll see side effects of irritation or overactive blood vessel growth due to excessive treatments.
Your skin is a gentle and delicate tissue that deserves to be treated that way. Choosing the right products and treatments can create a harmonious balance and youthful glow that extends well into our more mature years.
If you're considering having facial aesthetic surgery such as lip augmentation, or an eyelift – healthy skin can help the outcome of your procedure be even more successful. Be good to your skin, and it will be good to you.
To find out more about the anti-aging treatments available at Southwest Plastic Surgery – call us today! You can contact one of our specialists by calling (915) 590-7900 or by filling out our online contact form.