Back and Chest Facials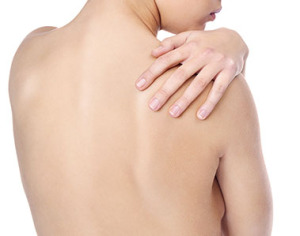 Everyone has heard of getting a facial, but how about a facial for your back or chest? If you think about it, this makes perfect sense. People can't reach their backs very well to scrub them in the shower, and although you may give your chest and back a little lathering with soap, it does not offer the same type of deep clean that can be done through an exfoliating with a pharmaceutical polish scrub.
Suffice to say; getting a chest or back facial in El Paso is almost as wonderful as it is to get one on your face. First time back and chest facial participants often feel a total cleansing experience, as we are able to get those parts of their body that have often been overlooked or neglected.
What is a Back and Chest Facial, Exactly?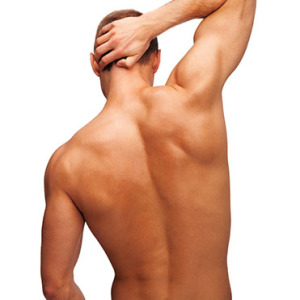 As the name suggests, a chest or back facial is similar to one that is done on your face. Our aestheticians will perform a deep cleansing, exfoliation and extractions wherever needed. This is ideal for everyone; moreover, people who get back acne or pore congestion from extra perspiration, especially during the hotter seasons we get here in the Southwest region. We also apply a masque and hydration followed by massage.
First, the patient lies face down on the table, while our trained aesthetician applies a deep cleansing formula to the entire back, loosening up all of the "gunk" that you may not even realize exists.  Then the exfoliation takes place on the entire surface of the back taking off all the dead skin cells that opaque the skin.  It is very similar to a facial, if you've ever experienced one. However, unlike the scrubbing of the dead skin cells on your face, your back and chest areas have thicker skin, which makes it a lot more bearable. Most patients actually find it relaxing and invigorating.
A masque is then applied, while your skin rests under warm, moist towels to make sure it retains moisture. After this process, our trained aesthetician will remove the masque and bask your skin with a transparent hydration cream. Your skin will absorb this and it may feel very cool and refreshing.  Added to this unique exfoliation experience is massage to the treated areas.
The results thereafter are very immediate and noticeable. Removing all of the dead skin cells will reveal your soft, smooth skin that feels nice to the touch, especially when you want to get ready for summer bikini season.
The chest is done much the same way, so if you opt for a back and chest facial at the same time, plan on blocking out a good sixty minutes for the entire treatment. The deep cleansing treatment not only relaxes and rejuvenates your skin; it helps to clear up many common skin problems, such as lumps and bumps or acne pockets. Both procedures include a pharmaceutical polish scrub, extractions, masque, and massage. It is both luxurious and healthy for your body.
Benefits of a Back and Chest Facial in El Paso, Texas
The benefits of massage are undisputed, as well as the need for exfoliation to remove impurities from the skin's surface and also directly underneath the first layer of skin. Yet, people often overlook the need for doing this to other areas of their body, only focusing on the face, hands and feet.
Skin and back facials help to:
Remove skin impurities, such as grime, dirt and dead skin cells
Invigorate and rejuvenate the skin
Smooth and soften skin
Prevent and/or eliminate common imperfections, such as acne and clogged pores
Cleanse hard-to-reach areas
Hydrate the dehydrated skin, even below just the first layer
Are you ready to have brighter, smoother, more beautiful and even skin on your back and chest? Southwest Plastic Surgery in Las Cruces, NM and El Paso, TX offers comprehensive skin and cosmetic procedures, including many aesthetic services.
How Often and Should a Back or Chest Facial Be Done?
Just as often as you would get a facial for your face, you can also schedule back and chest facials every four weeks or so. Plan ahead and come try this at least one week before an event or vacation.  After any type of exfoliation, the skin has to gain it's ability to protect against sun exposure and always remember that it is key to constantly use a broad spectrum SPF 30-50 every two hours under full sun exposure.  In the Southwest, this type of service is relatively new. Southwest Plastic Surgery is one of the few medical clinics where you can expect to find this type of service, although several spas or dermatology studios may offer it. Our aestheticians are licensed, trained and highly skilled at doing this type of procedure, so you can rest assured that you are in good hands. A chest or back facial typically costs $120 per treatment; although we do have packages you can ask about if you wish to participate in frequent visits.
If you have any questions about chest or back facials, we would like to encourage you to call us today!