Skincare Products
Healthy skin is one of today's most elusive and desirable features. One need only glance at the shelves of the topical medication sections of most chemists and drug stores to get a faint idea of how much good skin is valued and also, how widespread skin related problems have become. All sorts of creams, gels, balms and lotions are available to help you look your best. Southwest Plastic Surgery in El Paso, Texas, believe that your skin says a lot about you and that you need to take extra care of it. That is precisely why, a range of the finest quality skin care products is available to help you get that radiant, sparkling skin that will make heads turn. All products have been researched thoroughly and hand picked by Dr. Agullo as the best available in the market. These include:

Zo Skin Health line of skincare products.
---
ZO Skin Health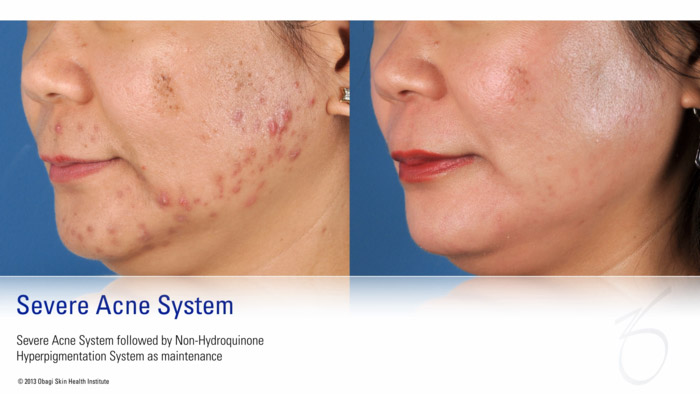 Dr. Frank Agullo at Southwest Plastic Surgery knows exactly how important it is for you to create and maintain flawless skin. To that end, the ZO Skin Health product range has been introduced and is available at their practice. ZO Skin Health, Inc. was developed by Dr. Zein Obagi, MD, and his products use the best and most advanced technologies in the field of skin treatment and general skin care.
Doctor Agullo is an internationally renowned surgeon in the field of cosmetics. He understands that each patient's needs are unique, depending on their age, skin type, weight and general health. The ZO Skin Health product range is designed so that the needs of the individual are met, their particular skin condition is alleviated and their personal goals in undergoing skin treatment are achieved.
Most of the ZO Skin Health programs and products are developed so that the patient can use them as everyday treatments at home. A key ingredient is retinol (vitamin A), which provides innumerable benefits. Retinol has the ability to penetrate the epidermis and stimulate the natural production of collagen and elastin, which are key to a healthy skin. Furthermore, retinol reduces signs of aging such as spots, fine lines, wrinkles and damage due to the sun.
By the processes of stabilization and correction, the skin can become more tolerant and its weakness is considerably reduced. This is achieved by:
restoring the stratum corneum balance
increasing epidermal thickness
circulation improvement
minimizing inflammation
improving cellular functioning
overactive melanocyte control
maintaining pilosebaceous unit integrity
promoting the production of collagen and elastin
ZO Skin Health products are divided according to the skin condition which they are developed to treat and can be grouped into the following categories. Each treatment is individualized to each patient's needs and more than one condition can be treated at the same time.
---
Acne
Acne is one of the most prevalent skin conditions. Typical symptoms include pimples, blackheads, whiteheads and blocked pores, forming primarily in the face and neck region, although they may occur in other areas of the body as well. It is estimated that nearly 50 million Americans suffer from some form of acne and so, Southwest Plastic Surgery provide the best products from the ZO Skin Health range, specifically aimed at treating acne and giving a healthy and youthful looking skin back to you.
One of the available products is the Offects Exfoliating Cleanser. This exfoliates the skin, removes dead skin cells and reduces excessive oil and free radicals, which can be damaging. An important ingredient of this cleanser is vitamin E, which moisturizes the skin to give it a healthy and hydrated look. Other products such as the Offects Exfoliating Polish and the Offects TE-Pads Acne Pore Treatment, contain magnesium crystals and plant extracts to reduce inflammation and irritation. They remove dead skin cells, oil and sebum, to give you smoother and healthier skin. Vitamins A, C, E and C-Esters which provide antioxidants, are also key ingredients.
For the complete treatment of acne, ZO Skin Health also produce Aknetrol, which is a 10% benzoyl peroxide solution. It controls oil and sebum, cleanses the skin and reduces the likelihood of future acne breakouts after each use. It also hydrates the skin. Oilacleanse exfoliates the skin and reduces oil, and alleviates inflammation. Cebatrol is a 2% salicylic acid solution which prevents outbreaks and removes dead skin cells. It also contains anti-inflammatory agents which reduce irritation.
Dr. Agullo takes great care to ensure that each patient gets the right treatment, best suited to his or her skin type. He has won numerous awards and received international recognition for the quality of his practice and the care which he provides his patients, and Southwest Plastic Surgery takes great pride in the fact that he was educated at the prestigious Mayo Clinic in Rochester.
---
Aging
Aging can have noticeable effects on the skin, which are also linked to sun exposure, general health, and lifestyle habits. On your face, you may notice some parts of your skin are no longer as tight or as smooth as they used to be. You may also begin to see fine lines, sagging due to sun damage and of course, dryness. However, Dr. Agullo uses the best ZO Skin Health products to help you achieve supple skin again and look as youthful as you want to.
The Offects range has several products which can help you achieve perfect skin. Products in this range contain panthenol and allantoin, which repair and invigorate the skin and augment cellular growth. Older skin cells are removed and moisture is restored, to maintain healthy and hydrated skin. They also exfoliate, cleanse and hydrate the skin, while reducing oil and free radicals.
The Ossential range of products is developed to help you primarily counter and reduce the effects of sun damage. They contain time-released retinol, antioxidants and DNA repairing agents. These reduce UV damage and irregular pigmentation in sun damaged skin and also restore skin elasticity. By encouraging the production of collagen and using two proprietary peptides, skin density is greatly improved. Retinol and amino acids enhance cellular function and skin elasticity.
Products in the Ommerse range are developed to repair skin damage using encapsulated retinol, antioxidants and anti-inflammatory agents which, soothe and repair the skin, and restore moisture. Certain products also work overnight to reduce inflammation, and repair and regenerate skin. The Oclipse Sunscreen + Primer SPF 30 contains natural melanin, titanium oxide and zinc oxide, which will protect your skin from the harmful effects of UVA/UVB radiation.
The Olluminate products contain retinol and peptides. These strengthen your skin, as well as remove fine lines and wrinkles. Certain products in this range help improve the skin around the eyes. The area around the eye is highlighted and the effects of dark circles, puffiness and discoloration are also reduced with the aid of antioxidants and anti-inflammatory agents.
The Oraser range is developed specifically to rejuvenate the skin on the hands using retinol (vitamin A). Sugar crystals treat dull and rough skin and make it smooth, and shea butter restores moisture to the hands. They also contain anti-oxidants and amino acids which brighten the skin and remove age spots, fine lines and wrinkles, and protect the hands from UVA/UVB damage. Certain Retinol and antioxidants work overnight to reduce pigmentation, fine lines and wrinkles. The Oraser Overnight Hand Recovery contains agents which work work overnight to reduce pigmentation, fine lines and wrinkles.
---
Hyperpigmentation
An abnormal amount of melanin can cause hyperpigmentation, which is essentially a darkening of the skin. Hyperpigmentation can be caused by overexposure to the sun, and at Southwest Plastic Surgery, the ZO Skin Health product range can help you treat it and reduce its effects. The Ossential range of products can help alleviate the effects of hyperpigmentation since they contain agents which reduce damage due to UV radiation. Any hyperpigmentation on the hands can be treated using the Oraser Overnight Hand Recovery.
On the ZO Medical side, certain products can help treat hyperpigmentation. Brightenex is a bio-engineered solution designed to treat skin discoloration through a unique nutrient delivery mechanism. It contains retinol (1%), melanin inhibitors and antioxidants which rejuvenate the skin and help you achieve an even skin tone. Melamin is a hydroquinone (4%) skin bleaching cream which helps reduce conditions such as chloasma, melasma, freckles and sun damage. It also has vitamin E, which repairs damaged skin cells.
---
Inflammation
Inflammation, also known as dermatitis, occurs when the body reacts to foreign, and often harmful, stimuli, by aiming to remove cells, irritants and allergens, and initiate the healing process. It may also be caused by UV radiation. Inflamed skin is characterized by itchiness and redness. Dr. Agullo recommends the Offects and Ommerse products by ZO Skin Health to help deal with inflamed skin. Panthenol and allantoin will heal and repair damaged skin and restore moisture. Furthermore, retinol and antioxidants in these products will reduce inflammation and revive the skin. Depending on the severity of the inflammation, Balatone, Cebatrol and Glycogent may also be prescribed by your doctor for the treatment of inflamed skin.
---
Rosacea
Rosacea typically affects people above the age of 30 and causes redness of the skin, particularly around the nose, cheeks and forehead. In certain cases, it may also cause pimple formation and eye soreness. It is usually caused when the skin is irritated, but the ZO Skin Health products will help you minimize its effects. By using Offects Hydrating Cleanser and TE-Pads, skin irritation can be alleviated and moisture restored.
Ommerse Renewal Cream and Overnight Recovery Cream contain retinol, which will help to reduce inflammation. Cebatrol, Normacleanse and Oilacleanse can also greatly reduce the irritation and inflammation caused by Rosacea, as they exfoliate the skin, remove dead skin cells and contain anti-inflammatory ingredients.
---
Sun Damage
UVA and UVB radiation can cause skin damage and even skin cancer. The skin may also lose elasticity and strength, and become easily susceptible to injury. However, products from the Ossential range as well as the Oclipse Sunscreen + Primer SPF 30 can minimize these effects and protect the skin from harmful solar radiation. Products from the ZO Medical range which can be used to treat skin affected by overexposure to the sun include Brightenex, Retamax, Melamix, Tretinoin and ZO Controlled Depth Peel.

---
BioCorneum
Proper healing of scars is of the utmost importance to Dr. Agullo at Southwest Plastic Surgery and he is committed to using the best quality products to ensure this. Patient satisfaction is a priority. Those candidates who undergo procedures that leave noticeable scars, such as thigh lifts, body lifts and buttock augmentations, are assured that given the proper healing time and treatment, the visibility of scars will be reduced. That is why bioCorneum+ has been introduced at Southwest Plastic Surgery.
BioCorneum+ is an advanced silicone treatment for the minimization of scars and protection against sun exposure. Following your surgery, your surgeon will prescribe bioCorneum+ for you, which you should use during your recovery period to ensure appropriate healing of yours scar(s).
Although the doctors at Southwest Plastic Surgery will give you detailed instructions on the usage of bioCorneum+, general guidelines suggest that it should be applied to the scarred region of your body twice daily, and in a thin layer. For new scars it is recommended that you use bioCorneum+ for 60 to 90 days. For older scars, 90 days is the suitable usage period. For bioCorneum+ to be fully effective, it needs to be in contact with the body 24 hours daily. That is why applying twice daily is a necessity.
The bioCorneum+ gel dries within minutes of application and forms a transparent silicone sheet over the scarred region. Rest assured, however, the sheet is breathable, flexible and also waterproof. The underlying tissue, which is still in the healing process, is protected against chemical, microbial and physical incursion when bioCorneum+ binds to the outer layer of dead skin cells. BioCorneum+ moisturizes and hydrates the skin around the scarred region, and also stimulates collagen production, which improves the physiological and aesthetic look of the scar.
Due to the silicone formulation, the scar heals excellently. It is flattened, smoothed, and any discoloration, itching and pain are alleviated. Furthermore, bioCorneum+ contains ingredients which provide SPF 30+ UV protection. This allows the scar to be effectively protected against the sun's damaging radiation during the crucial recovery period.
Dr. Agullo likes to pay close attention to the needs of their patients during the surgery recovery period, and bioCorneum+ allows them to ensure that surgical scars are perfectly healed and the patients are satisfied with their treatments.

---
CryoProbe
Benign skin lesions are a common concern among patients who come to Southwest Plastic Surgery. The treatment for such lesions is simple, but it requires the utmost care and precision. That is why board certified, award winning doctor Frank Agullo ensures that he uses the state-of-the-art technology in treating patients.
Recently the CryoProbe has been introduced at Southwest Plastic Surgery. This is a pioneering, efficient and conveniently portable surgical device which is used to treat benign skin lesions. It does this with incredible accuracy and precision, using disposable Nitrous Oxide cartridges. Nitrogen is sprayed onto the affected area or lesion by the applicator tip, and the CryoProbe can be used on lesions varying from 1mm to 15mm in length.
Due to its intelligent design and clever functioning, the CryoProbe has the ability to adapt depending on the type of lesion, i.e. its shape and size. This ensures that only a specific area, which contains abnormal tissue, will be targeted and treated. This accuracy also means that the CryoProbe can be used around the eyes to treat very small lesions without concern for causing unnecessary tissue damage. Due to the coolant pressure, the CryoProbe can freeze down to 5mm into the depth of the skin. Two freezes in one session usually lead to 90% effectiveness of the treatment.
The doctors at Southwest Plastic Surgery always ensure that their patients have no complaints with regards to comfort and relief. That is another reason they use the CryoProbe, since it is designed to make certain that patients experience little discomfort, thereby allowing for proper, longer and complete treatment of their skin condition, with far more pleasing results. Furthermore, compared to similar procedures, the cost per treatment of the CryoProbe is much lower.
All of the CryoProbe instruments use sub-zero temperatures created by liquefied Nitrous Oxide for the destruction of unwanted or abnormal tissue. Certain symptoms and conditions which may be treated using CryoProbe technology include:
Angiofibroma – fibrous tissue formed as red or brown papules on the nose or cheeks
Granuloma – inflammation due to tissue injury or damage
Condyloma – genital warts
Dermatofibroma – also Dermatofibroma, overgrown fibrous tissue
Porokeratosis – keratinization disorder
Seborrheic keratosis – non-cancerous skin growth, appears as a brown, black or pale patch
Actinic keratosis – scaly or crusty growth due to sun damage
Solar lentigo – ultraviolet radiation and aging cause skin blemishes
Warts on the feet and warts on the hand.
The CryoProbe has application in multiple fields. These include:
Pediatrics: The CryoProbe is ideal for application in pediatrics since it induces next to no pain during the treatment, and also provides an accurate and efficient method of removing lesions, without causing collateral damage to the surrounding tissue. No anesthesia or post-operative care is required and it can be used to treat warts on the feet, Molluscumcontagiosum, skin tags and viral verrucae.
Podiatry: Again, due to its accuracy, the CryoProbe is perfectly suited for use in podiatry and can efficiently treat conditions such as plantar warts, Actinic Keratosis, Seborrheic Keratosis, Porokeratosis and Molluscumcontagiosum.
Primary Care: The main advantage of the CryoProbe, for use by primary care physicians, is that, unlike most cryotherapy equipment, it is very light, easy to use and portable. Most procedures take seconds to be performed and with immense penetration into the skin, the results are far more pleasing.
Cosmetic Dermatology: At Southwest Plastic Surgery, Dr Agullo performs numerous procedures where benign skin conditions are treated. The CryoProbe is perfect for use in such procedures since it is accurate and effective to the millimeter, unlike other similar devices.
In order to decide which products would suit you the best, you would have to consult Dr Agullo at Southwest Plastic Surgery. Based on your skin condition, age and general health he will prescribe the appropriate medication. Given the geographic location of the surgery, Southwest Plastic Surgery understands that not all patients would be fluent in, or comfortable communicating in English. Don't worry about this, because Dr. Agullo speaks Spanish and English fluently, and he encourages you to ask questions during your consultation about the procedure, the effects and the recovery period.
Furthermore, although Southwest Plastic Surgery is located in El Paso, Texas, it serves a very wide area of the American South West. In West Texas it serves cities which include Amarillo, Horizon City, Midland and Odessa. In the state of New Mexico, the cities include, Las Cruces, Alamogordo, Albuquerque, Silver City and Ruidoso. The practice also caters to the cities of Chihuahua and Ciudad Juarez in Northern Mexico.