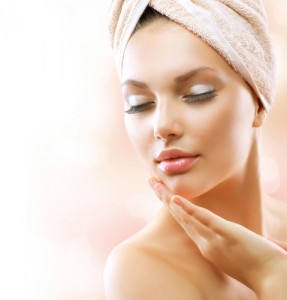 In the summer, people become more self-conscious about their appearance. Skimpier clothing and sunny days naturally highlight flaws in your skin, as well as bringing those fine lines, freckles or wrinkles out into the open. Yet, even if you are diligent about your skin care regiment and exercise, you may feel as though some areas of your face and body need a little extra tightening or polishing.
The MedSpa services at Southwest Plastic Surgery of El Paso, TX and Las Cruces, NM are designed to address that. No matter the season, we can help you correct many cosmetic issues that bother you, and without invasive surgery. The MedSpa services are all non-invasive, and we have a growing list of opportunities from chemical peels, injectables, LED therapy, Ultherapy, BTL Vanquish for rapid fat loss removal, and many more. Whether you want to focus on a comprehensive body makeover, or just a specific body part, we can zoom in on the areas you most want to improve.
As surprising as it may be, Southwest Plastic Surgery also offers an exciting collection of makeup, sunscreen, skin care products, and anti-aging products. You can come to us for any dermatology services in the Southwest, as well as cosmetic enhancements.
Here are some surprising MedSpa services that many people do not realize we offer, but that we welcome you to look into:
Facial Treatments, such as:

Belotero Balance
Injectables: Botox, Radiesse, Juvederm
Microneedling
Laser
Kybella
Ultherapy

Back and Chest Facial
Post-Surgical Massage
Dermaglow LED Therapy
BTL Vanquish
PicoSure Tattoo Removal
Professional Grade Makeup and Skin Care/Sunscreen
… Plus a Growing List!
Most of all, we remain cutting edge and often are one of the first in the entire region to introduce new technologies and services as they become available. When you hear about a Hollywood technique, chances are, Southwest Plastic Surgery will be one of the first to offer it to people in Texas and New Mexico. Come talk to us about many non-invasive MedSpa procedures to help you look and feel better, today!