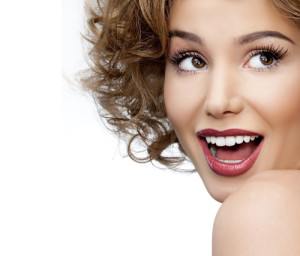 When you smile, the muscles around your eyes contract. Over time, this can cause wrinkles and creases to appear. The horizontal under eye lines are often caused by the circular muscles contracting and moving eyelids as you open and shut your eyelids. Blinking, squinting, and other unavoidable reflexes may lead to crow's feet and also "jelly rolls" underneath the eyes.
In professional terms, these are known as orbicularis. The fine lines that result can be noticeably minimized with Botulism toxin, known commercially as BOTOX® Cosmetic or Xeomin®. This toxin temporarily paralyzes the muscles, relaxing them. The result? Fine lines disappear or appear smaller and less deep.
Great care is used to achieve a natural balance between smoothing the jelly roll lines, while retaining facial expression. The last thing you want is a face that appears "frozen" and expressionless. The goal is to minimize the lines, while allowing you to remain expressive. As long as you choose a qualified provider in El Paso, TX or Las Cruces, NM, the BOTOX® Cosmetic injections can be done with ease and without resulting in contrived facial expressions. The results can usually be accomplished within one session.
Some patients have wrinkles that are visible all the time, whether animated or not. These wrinkles tend to be deeper and harder to treat. Some patients find results are greatly enhanced when the BOTOX® Cosmetic is applied in conjunction with a filler, such as JUVÉDERM® or Restylane®. Of course, this depends on many factors, such as bone structure, muscle tone, skin texture and elasticity. It also depends on the expectations of you, the patient.
The location of the lines can also play a part in the final result. Lines located toward the outer (lateral) side of the lower eyelid tend to respond to treatment better than lines located toward the middle of the eyelid.
Because the skin around the eye area is very delicate, it is vital that you receive the BOTOX® Cosmetic injections from a provider who is very familiar with the anatomy and function of the muscles surrounding the eyes. The Med Spa at Southwest Plastic Surgery has performed thousands of successful treatments and is one of the country's leading cosmetic practices; if you happen to live in the Southwest part of the U.S. it is worth the trip.
The wonderful thing about BOTOX®Cosmetic is its temporary nature; you can always elect to start with a small dose and add more injections later to gain the desired effect. If you try a low dose and decide you do not like it, the BOTOX® Cosmetic will gradually wear off. Call 915-590-7900 to get rid of those Jelly Rolls and give BOTOX® Cosmetic or Xeomin® a try.