Non-Surgical Skin Treatment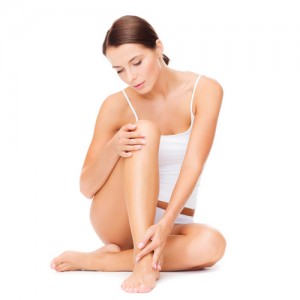 Some of the most common complaints we have about our bodies have to do with our skin. Whether our concerns are acne, paleness, roughness, stretch marks, wrinkles, freckles, or sun spots, our skin can cause us a lot of grief. Various medicines and skin treatments have been invented over the years, but it wasn't until Dermaglow LED Therapy came along that we really started to experience quality results at minimal cost.
How Does Dermaglow LED Therapy Work?
Dermaglow LED Therapy works by applying a soft but intense LED light-emitting diode to the skin. Unlike invasive surgical treatments or oral medicines, this gentle and simple solution simply shines the special light on your skin to eliminate or minimize many kinds of skin conditions. It's a fascinating process that works by transferring light frequencies, including infrared, blue, yellow, green, and red light, directly through the skin. The skin absorbs the light waves and responds at the cellular level with photo stimulation, accelerating restoration, improving collagen production, improving skin elasticity, strengthening skin cells, detoxifying the skin, moisturizing it, improving circulation, and more! And the effects continue long after each 15 to 20 minute session has ended. Results are typically noticeable after four to five weekly sessions, and some patients observe results even after the first treatment.
Conditions Treated by Dermaglow LED Therapy
The greatest thing about Dermaglow LED Therapy is the variety of skin conditions it treats. Dermaglow LED Therapy is effective or minimizing, and sometimes eliminating, many imperfections, including:
Wrinkles
Sun spots
Cellulite
Stretch marks
Scars
Acne
Skin discolorations
Hypopigmentation
Hyperpigmentation
Ultimately, Dermaglow LED Therapy can make your skin tone more even and make it feel and look tighter, smoother, and healthier. Anyone who desires these kinds of results could be a candidate for Dermaglow LED skin therapy.
Benefits of Dermaglow LED Therapy
The next greatest thing about Dermaglow LED Therapy is its ease of use, painlessness, and cost-effectiveness. The procedure is completely non-invasive and requires no downtime or recovery! Patients simply come in for a quick 15 to 20 minute treatment session (usually weekly) and then return to life as normal. The safety and efficacy of this procedure make it a highly recommended skin treatment procedure at Southwest Plastic Surgery. Patients experience no pain, no difficulty, no transition, and no hassle: just beautiful results. Additionally, while most choose to utilize Dermaglow LED Therapy on their faces, it can also be applied to the chest, stomach, back, or other areas. With Dermaglow LED Therapy, you can have the beautiful skin you've been longing for at minimal cost with no pain and only gain!
To determine how many treatment sessions you need, contact us Southwest Plastic Surgery today. Call us at our El Paso, Texas office at (915) 590-7900, or our Las Cruces, New Mexico office at (575) 520-5041. For your convenience, you may also fill out our online contact form. During your consultation, our cosmetic medical professionals will meet with you to discuss your desires, treatment, expense, and the benefits of Dermaglow LED Therapy.