Body Contouring in El Paso, TX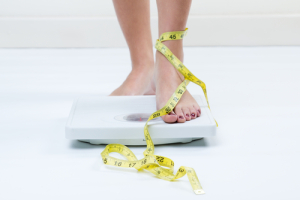 It's the best feeling in the world when you step on the scale and it tells you that you've finally done it, reached your weight-loss goal. You've worked hard to get here, and you want to enjoy this. It's hard though when the scale says you've shed that unwanted poundage but you don't feel like you have. Your clothes still don't fit right, and there's no way you'd be caught in your swim suit. Sometimes it can feel like you're dragging around a coat of extra skin that prevents you from feeling truly attractive in your new body.
It's unfortunate that this is often the case with major weight-loss stories. You've done all the work to lose the weight, and it's not fair that you have to deal with excess skin too. Luckily, you're not stuck with it. At Southwest Plastic Surgery you can undergo various degrees of body contouring to get the look and feel of a body you deserve. Dr. Agullo and Dr. Palladino are board-certified plastic surgeons, and their years of experience help them sculpt a variety of areas to give you the body you've been dreaming of.
Body Contouring  
Body contouring is an effective way of shaping and tightening the body after extreme weight loss. It involves procedures performed on different areas of the body to remove excess skin and tissue. It can enhance the arms, thighs, buttock, abdomen, and chest. Body contouring may utilize liposuction and/or a number of lifting techniques.
Liposuction
Liposuction is used to remove any leftover fat deposits and create more pleasing body proportions. It is ideal for eliminating stubborn fat that clings to the thighs, tummy, arms, and neck. Fat removed through liposuction can also be used for breast augmentation using fat transfer.
Tummy Tuck
Tummy tuck surgery is probably the most common procedure performed to correct sagging skin. It removes fatty tissue and skin from the abdomen. It also tightens the abdominal muscles and the remaining skin to provide a flatter, slimmer look.
Arm Lift
An arm lift will rid the body of loose skin hanging from the arms. This procedure will tighten the skin from the armpit to the lower arm. This helps people feel more confident in tank tops and dresses.
Lower Body Lift
A lower body lift will help tighten the major problem areas of the lower body: the thighs, buttocks, and abdomen. Excess tissue is removed, and the skin is pulled tight to create a firm appearance. Incisions are placed in inconspicuous locations so they can be hidden by clothing.
Breast Contouring
For women, weight loss also means volume loss in the breasts. Some women only experience sagging of the breasts, which can be corrected with a breast lift procedure. Women who wish to only slightly increase their size and maintain natural results should consider breast augmentation using fat transfer. Women that are suffering from major size and shape loss would benefit from breast augmentation using implants. Correcting the breast appearance can restore a balanced look to a woman's whole body.
Don't keep lugging around all that excess skin. You've done the work and you deserve to reap the rewards. To discuss which body contouring techniques would best suit you, schedule your consultation at Southwest Plastic Surgery today. For the El Paso office call (915) 590- 7902. For the Las Cruces office call (575) 520-5041. You can also contact us online by filling out our online contact form here.