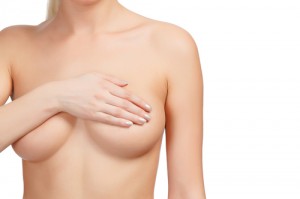 When breast augmentation first came to light, it was an extensive surgery that required several nights in the hospital and a long recovery. Now, as surgical techniques and procedures continue to refine and improve, breast augmentation has become less invasive and is now a quick outpatient procedure. A majority of patients can undergo breast augmentation within one hour and return home the same day. Patients can have a breast augmentation performed without having to spend nights in a hospital bed and, instead, can recover in the comfort of their home!
How Is Breast Augmentation Performed?
Breast surgery is individually designed, and the techniques used can depend on several factors. Typically, it is performed by making incisions on or around the breasts. Through the incisions, the surgeon creates "pockets" in each of the breasts, and saline or silicone gel breast implants are inserted above or below the breast muscle. However, every woman has a unique body frame and goals; therefore, breast augmentation surgery will be performed differently based on the patient.
Types of Breast Implants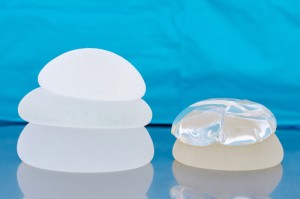 Choosing the right type of breast implants for your surgery is important. With so many options, our cosmetic surgeons can provide a personally tailored breast surgery.
Size of Breast Implants
Patients opting for a breast augmentation procedure can increase the size and fullness of their bustline by choosing from different breast implant sizes. Various "sizers" will be used to help a patient decide on the extent of enhancement she would prefer.
Material of Breast Implants
Silicone implants:

Lighter, gel-filled implants that are natural looking and resemble the real feel of breasts. Silicone breast implants can provide an enhanced yet natural appearance, especially when placed under the pectoralis muscles.

Gummy bear implants:

Form-stable breast implants that are tear-drop shaped and provide the most natural appearance.

Saline implants:

Filled with a saltwater solution and are placed under the pectoralis muscle to provide beautiful symmetry along the bustline.
Types of Incisions
Axillary (armpit):

The incision is made at the deepest point of the armpit, making scarring easily concealable.

Periareolar (around the areola):

The incision is made at the junction between the lower portion of the areola along the normal breast skin.

Inframammary (below the breasts):

The incision is made right below the breasts along the crease.
Types of Anesthesia for Breast Augmentation
Breast augmentation can be performed under a general anesthetic (fully asleep) or intravenous sedation (partially asleep) depending on the patient. Our cosmetic surgeons can help patients decide on the right type of anesthesia based on their history and preferences.
Procedures Combined With Breast Augmentation
Many patients need more than just a breast augmentation performed to achieve their cosmetic goals. Often, women who would like to increase their breast size but also have sagging may combine their breast augmentation with a breast lift. When performed together, a breast augmentation and lift can correct breasts that are sagging and lack firmness (often as a result of aging and childbirth). These patients can also undergo liposuction and/or a tummy tuck procedure to correct sagging skin and excess fat in the abdomen, which are conditions commonly complained about by post-pregnancy and massive weight-loss patients.
See Your Results Before You Undergo Surgery!
At Southwest Plastic Surgery, our cosmetic surgeons provide the latest breast augmentation techniques and personalize every surgery to the patient. We use state-of-the-art technology, such as the Vectra 3D imaging, to create a snapshot of a patient's breast augmentation results. Instead of having the doctor make a rough post-surgery sketch, our doctors provide exact images with a digital makeup of what a patient can expect regarding the shape, volume, and roundness of her breasts after surgery.
To learn more about breast augmentation, contact one of our cosmetic surgeons today. Schedule a consultation by calling (915) 590-7900 or by filling out our online contact form.