3 Minute Read: 
One of the most frustrating aesthetic issues that many men and women struggle with is hair loss. Whether your hair is starting to thin or balding in areas, you can feel self-conscious and even embarrassed about your appearance.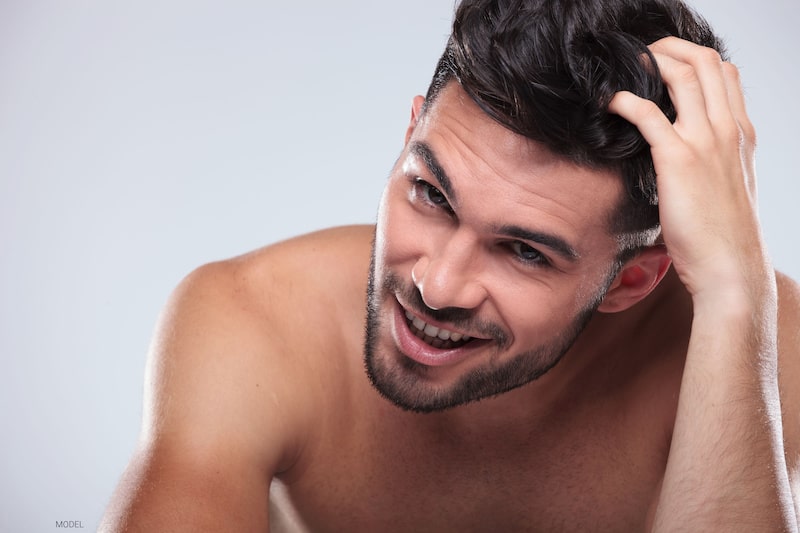 And while there are many hair restoration treatments to combat thinning hair and baldness, Dr. Agullo is proud to offer NeoGraft® 2.0 at Southwest Plastic Surgery. This hair restoration treatment uses a revolutionary method of transplanting healthy hair follicles from one area of your scalp to another to give you the natural results you are looking for. 
Below, we'll explore NeoGraft® 2.0 as well as other hair transplant methods to show you that a bald scalp doesn't need to be your future. 
What Is the Difference Between NeoGraft® and Other Hair Restoration Treatments?
NeoGraft® 2.0 uses a process called FUE (follicular unit extraction) whereas other hair transplant procedures use FUT (follicular unit transplantation). 
Both forms of hair transplantation are achieved by moving healthy hair follicles from one area of the scalp to the balding area. However, the difference comes in the way that these follicles are harvested. 
For FUT, a strip of tissue is harvested (removed) from a healthy portion of your scalp (usually the back or side of your head. From this strip of tissue, individual hair follicles are extracted and then inserted in the balding area using tiny incisions. 
With NeoGraft® 2.0, no skin or tissue is removed during the harvesting of follicles, and no linear incision is required. Instead, individual hair follicles are removed from healthy areas of the scalp through a suction method. These follicles are then implanted into the balding areas with the NeoGraft® 2.0 handheld tool. 
NeoGraft® 2.0 is minimally invasive, requires no sutures, and delivers results that you can see and feel.
Which Hair Restoration Treatment Is Best?
While NeoGraft® 2.0 is an exceptional treatment option for men and women of all ages, and certainly less invasive, it is not necessarily better than other hair transplant methods. 
Follicular unit transplantation (FUT) still offers stunning results, and both NeoGraft® 2.0 (FUE) and FUT treatments can be used on the head, beard, eyebrows, and sideburns to help give you the appearance you desire. 
In this sense, NeoGraft® 2.0 and other methods of hair transplantation are equal in what they can achieve. 
So, the question really isn't which treatment is better than the other. Rather, the question is: Which treatment is best for you?
How Do I Know if I'm a
Candidate for NeoGraft®
?
If you are a balding man or a balding woman, then you know just how much your hair loss affects your self-esteem. Because of this, you owe it to yourself and your sense of comfort with your appearance to treat your hair loss. 
Hair transplantation, whether with NeoGraft® 2.0 or other FUT methods, can help you grow natural and healthy hair in thinning and balding areas of your scalp so that you can smile at your reflection and feel a sense of confidence with the way you look. 
To know which hair restoration treatment is best for you, it is important to schedule a consultation with Dr. Agullo. At your hair restoration consultation, you will be able to discuss your frustrations and goals, and Dr. Agullo will evaluate your scalp to help determine which treatment method is best for your specific condition. 
Would You Like to Learn More?
If you are interested in restoring your hair NeoGraft® 2.0, then call Southwest Plastic Surgery today at 915-590-7900 or fill out our online contact form to schedule a consultation. We look forward to helping you look and feel your very best!