It's what is on the inside that counts, or so the saying goes. However, a new study done by the Georgetown University School of Medicine suggests that the outside matters too, at least in how strangers may perceive you.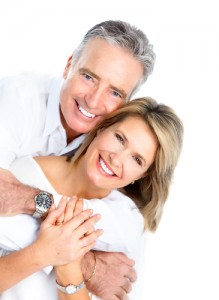 Depending on your own point of view, a facelift procedure can definitely do wonders to improve your appearance and self-esteem, but most people go through facial surgery for themselves, rather than because of someone else. There comes a certain age when people start noticing little details or lines and wrinkles popping up. Facelifts can include tightening, firming and can also include complementary prcedures such as eye lift, fat injections and brow lift.
However, if you are considering the advantages of whether or not to get a facelift, these new insights may interest you. The professors showed both preoperative and postoperative facelift photos to people who had never seen thirty women who were part of the facelift study, as well as surveying another one hundred seventy people. The strangers were asked simple questions about whether or not the women in the photos seemed likeable, trustworthy, and attractive – or contrarily – whether they seemed like risk-takers, aggressive, extroverted, etc. None of the respondents saw the same women in both the before and after photos, just to make the study more reliable and fair. Hence, no one interviewed was told whether or not any plastic surgery had been done to the women in the photographs.
The results were surprising! There were four specific characteristics pointed out by the reviewers. Femininity, attractiveness, social aptitude and likeability. A fifth runner-up trait mentioned by several respondents was trustworthiness. Based on these conclusions, the professors pointed out that having a lower eye lift and facelift procedure were the two perceived as most favorable; with the lower eyelift garnering the most.
Trying to determine why is anyone's best guess, but perhaps people who carry more "serious" lines on their face may look tired, angry or unhappy simply because of the repeated expressive contours.
So, if there is anything we can take away from this interesting study, it is just another point that getting a facelift in El Paso, TX might make you seem more likeable, attractive, and trustworthy. Why not give it a chance? Come talk to Dr. Agullo today and get a free consultation to discuss whether a facelift plastic surgery is right for you!