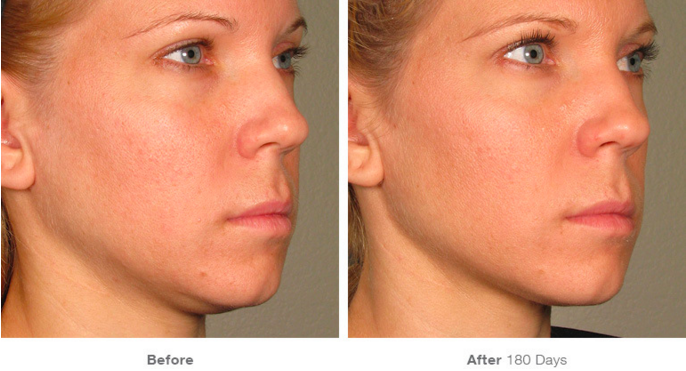 In this day, many are conscientious of their overall health and appearance, wanting to live a long life, while feeling and looking their best. You may eat healthy and make the right lifestyle choices to achieve optimal health of your body and skin. You may even exercise, to keep your body toned and tightened, as part of your regime, but have you considered toning and tightening your skin?
One of the first signs of aging is laxity in the facial skin, specifically around the neck area, underneath the chin and in those fine lines surrounding the eyes and lips. In 2012, the FDA approved a new non-surgical, non-invasive method of subtly lifting and tightening those areas: Ultherapy®. It's quickly become one of the most popular treatments for a more youthful, well-rested appearance.
How Does Ultherapy® Work?
Your skin tightening treatment is completed in a single visit to Southwest Plastic Surgery and can last up to two years. The Ultherapy® applicator is gently placed on the area to be enhanced and a special light heats the tissue that lies deep underneath the surface.  
Ultherapy® works by beginning a healing cascade, that naturally promotes new collagen growth and volume. The results aren't immediately visible, but you could feel some toning and firming after your treatment. You'll begin to see the effects within three months and your enhancement will gradually build over time, continuing to improve up to six months. While the overall improvement can last up to two years, many find that they like to return for retreatment after one year, to maintain their youthful look.
Is Ultherapy® Right For You?
The benefits of Ultherapy® aren't limited to a certain group of patients, but offer advantages for individuals of all ages and types. Older patients, who have undergone previous surgical enhancements in the past, often appreciate a little extra, subtle lift to continue their youthful appearance.  
For younger patients, who are just beginning to notice the signs of aging:
Skin laxity along the neck

Loose skin underneath the chin

Fine lines around the eyes, mouth and forehead
… Ultherapy® offers a soft improvement to tighten and tone those areas, prolonging your ageless visage.
Perhaps you're a new mom, who's tired of looking exhausted and aged, but you're not ready for surgical interventions or invasive enhancements. If you want a little lift that refreshes your appearance, Ultherapy® might be just what you're looking
Does Ultherapy® Hurt?
You've heard it said – no pain, no gain – and the old adage is true, but in the case of Ultherapy®, the mild discomfort is worth it. Often painkillers and muscle relaxers can lessen your discomfort (and if you're feeling a little nervous, we can help with that, too).   
With Ultherapy®, there's no down time and no recovery. A few patients may have some minor swelling or bruising, but it usually resolves within a few days. Due to the suggested oral medications you'll take for your procedure, you'll need a friend or family member to drive you home, but otherwise your treatment won't prevent you from resuming normal activities.
Ready to Look Refreshed?
Ultherapy® is the perfect choice, when you're not ready for cosmetic surgery, but still want to enjoy noticeably tighter, toned skin. If you're considering Ultherapy®, call our cosmetic specialist today at Southwest Plastic Surgery in El Paso to set up a consultation!
You can make an appointment with one of our specialists by calling (915) 590-7900 or filling out our online contact form.