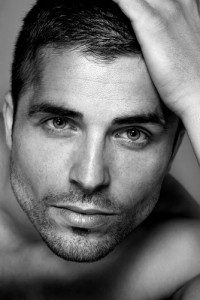 Having a strongly defined chin has long been seen as a mark of beauty, attractiveness, confidence, and power. Even centuries old statues of ancient Greek figures show a face with a strong, chiseled jawline and chin. But, not everyone is born with such a desired genetic trait, and many individuals have a weak jawline or an undefined chin.
From Temporary Solutions to Permanent Answers
While women may resort to using makeup to create the illusion of a defined jawline and men may use beard to disguise a weak chin, there is actually a way to change your jawline so that you don't have to hide it with makeup or facial hair: chin augmentation. With this procedure, a custom-made jaw implant or chin implant can make a life-long change to your appearance. FDA-approved, medical-grade silicone facial implants can create your desired appearance. These implants typically last a lifetime, so that you can enjoy your results forever.
Benefits and Results of Chin Augmentation
At Southwest Plastic Surgery, we use the advanced 3D Vectra Imaging to craft an image of what your jawline will look like before you undergo surgery. To achieve your desired appearance, chin implants will be custom made for you. Your surgeon will help you to choose the best implant type, whether it is a silicone implant that is malleable for your facial structure or a Medpor Implant that is rigid and hard to create an even more dramatic difference. By inserting these chin implants carefully into your jawline, our experienced plastic surgeons create a lifelong profile change. The implants will not only improve your chin's projection, but they will also create better harmony with the rest of your facial features. As a result, you will have the strong jawline you've always wanted and the beauty and confidence to go with it.
Combination Procedures
If your desire is to have the best facial contour that you can, ask Dr. Agullo or Dr. Palladino about combination procedures. For example, you may wish to combine facial fillers, a neck lift, facelift, rhinoplasty, blepharoplasty, or other facial plastic surgery procedure with your chin augmentation. These procedures may be performed during the same surgery for more complete facial rejuvenation.
To help you achieve the profile you want and the facial structure you desire, we encourage you to schedule your consultation at Southwest Plastic Surgery. To discuss chin implants or any other plastic surgery procedure, please call our El Paso, TX office at (915) 590-7900 or our Las Cruces, NM office at (575) 520 5041. For your convenience, you may also fill out our online contact form for more information.