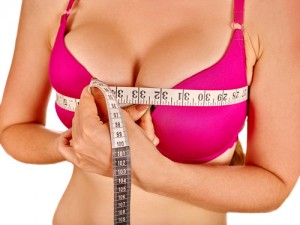 It is not uncommon for someone's self-esteem to be affected by how their outer appearance looks. People strive to achieve what they believe is considered the "ideal self." Whether it be miraculous diet pills or a vigorous exercise routine, many women find themselves doing whatever it takes to get a more proportionate body. To fuel into the trend of having a fit and defined body, medical and cosmetic experts have come up with a number of ways for women to alter or improve the appearance of their bodies. One of the most popular cosmetic procedures for women is breast augmentation.
According to the American Society of Plastic Surgeons (ASPS), 279,143 breast augmentations were performed in 2015. Due to breast augmentation and its many benefits, it continues to grow in popularity.
Breast augmentation can create:
Large, perky breasts

Better breast balance and proportion

A natural, full appearance

Increased volume after pregnancy or aging
What is Breast Augmentation and Why Is It Popular?
Have you ever felt that you wouldn't look good in particular clothing, such as a strapless evening gown because your chest isn't full enough? Or do you feel embarrassed by your body due to the appearance of your breasts? If so, breast augmentation may be a good procedure for you.
Breast augmentation involves increasing the roundness, fullness, and projection of the breasts to provide a more voluptuous look and feel. By balancing the breast shape and adding volume to small breasts, breast augmentation is an excellent start to creating a more defined silhouette. After breast augmentation, patients can achieve their ideal breast size and shape, while feeling a boost in self-esteem and confidence.
Is Breast Augmentation Right for You?
Apart from improving the outer appearance, other situations may justify the use for breast augmentation, such as a person who has:
Lost balance between both breasts after multiple pregnancies

Lost fullness of the breasts due to aging

Severe hanging or sagging breasts (may require other procedures, such as

breast lift surgery

)

Underdevelopment of breasts even past a woman's maturity
If you are looking to enhance your appearance with breast augmentation, it is important you are ready for surgery and have certain characteristics to make you an ideal breast augmentation candidate.
Breast Augmentation Candidates
Are past breast development age (typically at least 18 to 21 years of age)

Are mentally and physically well and fit for surgery

Have a genuine reason for undergoing breast augmentation

Have realistic expectations for surgery
An expert plastic surgeon, such as Dr. Agullo and Dr. Palladino of Southwest Plastic Surgery, can help you decide if breast augmentation is an ideal surgery for you. They can evaluate your goals and anatomy to determine the correct technique and approach that will most benefit you.
To learn more about breast augmentation, you can contact us by calling (915) 590-7900 or by filling out our online contact form. At Southwest Plastic Surgery we offer a variety of options to help you achieve your cosmetic goals.